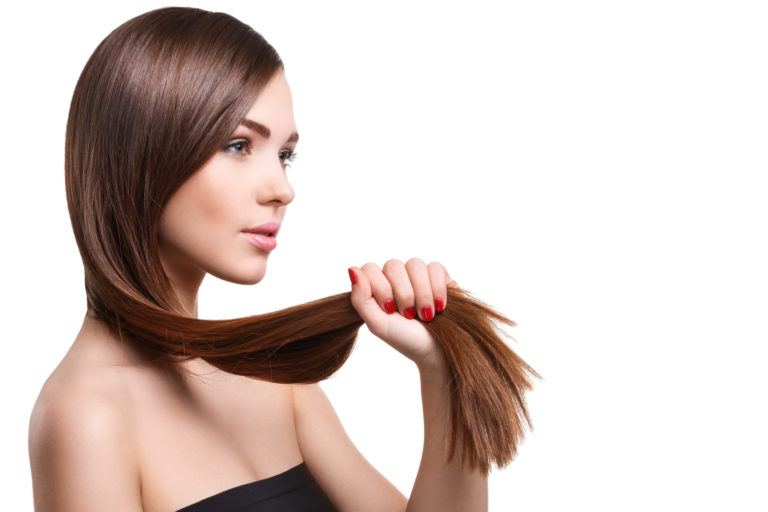 No matter the decade, long hairstyles have always had their place. This year is no different. Since we stayed at home most of 2020, many people have let their hair grow longer than they've allowed it before.
Now, as everyone is slowly emerging from their homes and ready to get a haircut, they're wondering how to style their newly long hair. 
From curly to wavy to straight hair, long hair is all the rage right now. If you're sick of scrolling Pinterest to find your latest 'do, look no further. Here are the top hair trends for long hair to look out for in 2021. 
Many of the hairstyles you'll see this year are inspired by retro fashion trends and TikTok. Stay-at-home orders and popular Netflix series have influenced our choices the past year, and 2021 is sure to show it. 
In 2021, you're going to see a lot of long, shag hairstyles. Shag styles feature prominent wispy bangs in the front (think curtain bangs) and many layers throughout. People love shag hairstyles because they're low maintenance and effortlessly cool. Just about every face shape looks good with a shag hairstyle because of the face-framing and volume-adding layers. 
Colorful Face-Framing Highlights
With so many people working from home and no longer having to meet "professional" standards, it's no surprise that experimenting with colorful hair is so popular.  Strategically placed, colorful highlights around your face are sure to make you smile every time you look in the mirror. Pink looks good with every skin color, but don't be afraid to try blues, greens, and purples. 
For the best results, go to a stylist to get sections of your hair lightened so the color pigment will pop.
Beth Harmon's iconic flipped-ends, ginger, 60's bob captured our hearts in 2020 and inspired a new hairstyle trend. Even though she wears a bob in the series, this look also works well with longer hairstyles. To accomplish this timeless vibe, ask your stylist for red hair and long layers. 
To capture the Beth Harmon aesthetic, use the same tools to style. For Beth's flipped ends, overnight rollers should do the trick. Ask your stylist for tips on getting the perfect flip. 
2021 is the year to embrace your curly or natural hair. Long, curly and natural hair looks great on anyone. Natural hair takes longer to grow out because each curl coils up. To preserve your hair during the growing out process, avoid using heat, make sure to moisturize your curls, and wash it less often.
Curly bangs are a fresh take on the classic straight bang look. It brings face-framing strings back to the front while preserving your natural hair texture. 
Try These Hair Trends for Long Hair
There are many new—and not so new—hair trends for long hair to try out this year. If you're ready to give your long hair a fresh look, we're here to help. Contact us to schedule an appointment with one of our hair specialists.