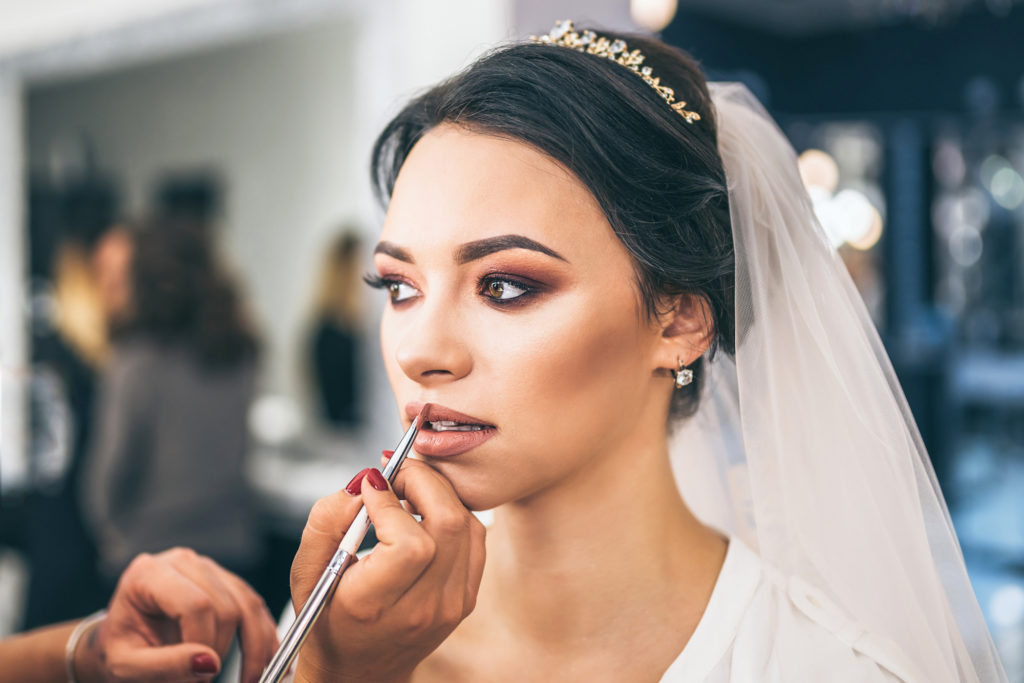 On your wedding day, you and your future spouse will be cast in excellent lighting. You both will pose while expert photographers use their very best cameras to capture every kiss and smile. While this ensures that your photos are gorgeous mementos you'll enjoy forever, it also means that small beauty details that are typically unnoticeable are suddenly illuminated in high def. 
Whitening your teeth before your special day is an easy, inexpensive way to take your smile, and thus your wedding pictures, to the next level. Continue reading if you're curious about how to achieve and take care of a Hollywood smile.
How Soon to Whiten Teeth for a Wedding
On your wedding beauty timeline, you should plan to whiten your teeth at least one month before your wedding. This is because you may need more than one session before you reach your desired shade. Also, the length of each session will vary from person to person, usually between 30 to 90 minutes.
To determine this, your teeth are measured against a color and hue gradient scale. The more shades you need to move on the scale to achieve your perfect smile, the longer the session you will need. However, there is a limit to how long you can sit with whitening solutions on your teeth, so additional sessions may be necessary. 
After whitening, your teeth are very porous, making them appear whiter than they are. After a week, your teeth will have settled into the natural color you achieved. Since this process takes time, at least one week is necessary between multiple sessions.
If you don't have a month, don't stress. In this case, you may have to supplement professional treatments with at-home applications, as your provider suggests. And remember, don't stray from your provider's instructions; they are for your well-being.
Keeping Your Smile White 
You've achieved the goal of perfect teeth, but how do you plan to keep them that way? Whitening your teeth does not make them impervious to stains. All the same things that discolored your teeth will discolor them again before the wedding.
Follow these tips to preserve your smile;
Avoid drinking and eating anything that stains

All things red, like tomato sauce, red wine, and fruit punch 
Coffee, tea, and soda

Instead, substitute with clear beverages 

Green tea, water, and apple juice

If possible, stop smoking
Brush your teeth after every meal
If you do something that you're concerned will stain your teeth, then rinse thoroughly with water and brush if possible. 
Avoid Wedding Day Beauty Blunders
Getting ready for a wedding is both a stressful and exciting time. Throughout the process, your needs will change. 
One thing that remains the same is that this process is much smoother when you rely on professionals. Your wedding day is not an ideal time to test out self bleaching kits or your besties' manicure skills. Avoid mishaps, and delegate your beauty needs to the beauty experts. 
At Alux Spalon, we offer many luxury wedding beauty services. Contact us to schedule yours today.